Canada's Oldest Dinosaurs
Gaze up at the skeleton and examine the 200-million-year-old dinosaur bones on display. Museum researchers continue to uncover and study these important fossils from the Bay of Fundy.
.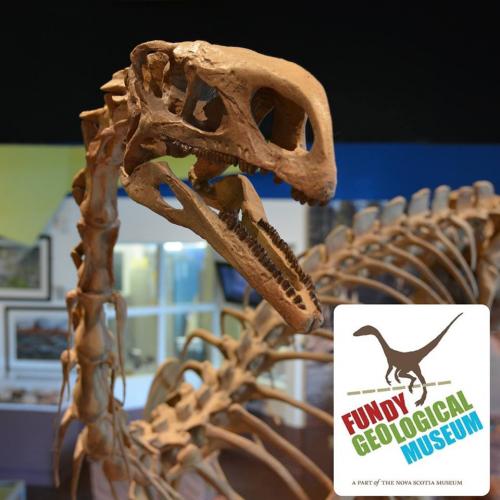 Talk with Paleontologists
Look into the Fossil Research Lab to see what new dinosaurs are being studied. Talk with Museum paleontologists and volunteers that are cleaning and studying the real fossil specimens. Ask questions during regular public presentations in the Exhibit Gallery.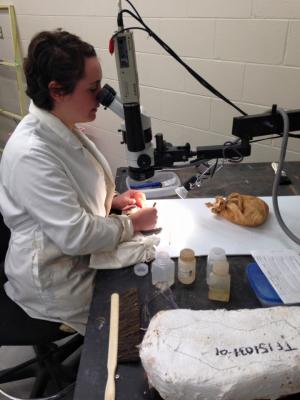 Interactive Pangea Time Machine
Explore how the continents have moved and changed through time. Interactive touch screen and projection globe.

"World's Smallest Dinosaur" Tracks
Found in 1984 by Eldon George, the "world's smallest dinosaur footprints" were featured in Time Magazine in 1984. See the specimen, now on display in the Fossil Footprint Gallery.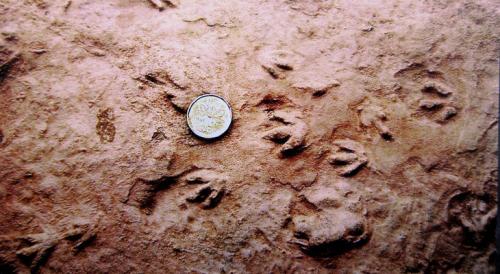 Hands on Exhibits
The Exhibit Gallery has minerals and fossil on display with interactive exhibits and videos.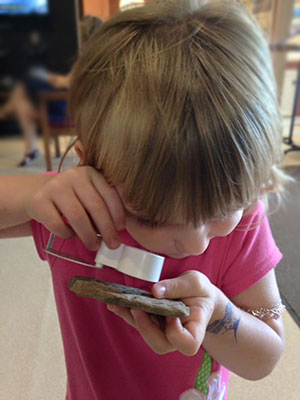 Gallery Tours Available
Ask about the guided gallery tours. Dates and times vary.