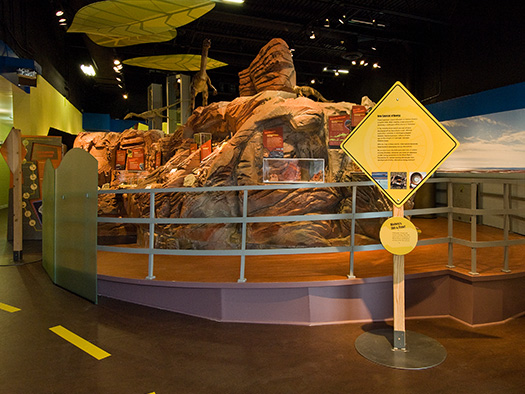 Canada's Oldest Dinosaurs
Discover the geology, fossils and minerals of the Bay of Fundy.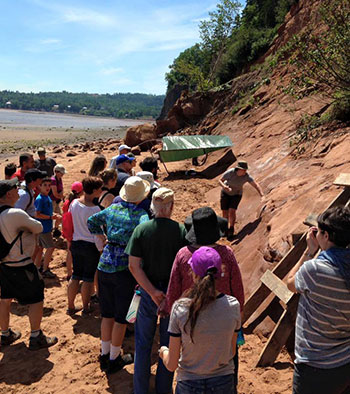 Guided Beach Tours
Discover the secrets of the Bay of Fundy geology and tides.

Who We Are
The Fundy Geological Museum displays an ancient world and some of the oldest dinosaur bones in Canada. Meet some of the ancient creatures that lived here millions of years ago: the world's first reptiles, early dinosaurs, giant dragonflies, an ancestor of frogs and a sow-bug-like creature as long as a baseball bat. So many great fossils!
Explore mineral treasures of Nova Scotia exposed when the great Fundy tides washed away the sea cliffs. See a collection of beautiful amethyst and agate gem stones.
Hours
Winter Hours: Offices Open
Monday to Friday 10am – 5pm
NOTE: Gallery and Museum Shop are closed for the month of March 2017
Summer Hours: May 24 to October 15
Open Daily 10am – 5pm
Be social
Tour the gallery
Launch our 360 virtual tour
Admissions
Admission to Gallery
$8.25 Adults
$4.75 Children (ages 6-17)
Children under 5 FREE
$6.75 Seniors
$6.75 University Students
$17.50 Family (2 and children)
$13.00 Family (1 and children)
$6.75 Group rate / person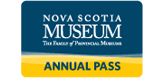 Unlimited Visits
Come for an hour or stay for the day.  The choice is yours with a Nova Scotia Museum Annual Pass.