Preserving the Past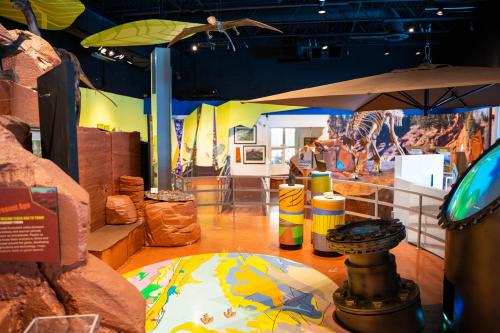 To be the world centre for experiencing the geological history interpreted from the unique features of the Bay of Fundy, the Fundy Geological Museum opened for all in 1993. Nestled along the shores of Parrsboro, a picturesque village that brings to life its history through its vibrant artisan community.
Nova Scotia has a long and fascinating geological history, spanning more than 1,000,000,000 years. The rocks and landscape tell us a story of an ancient world. The Bay of Fundy is particularly integral to that story as it is a place rich in geological features that are both well preserved and exposed for easy viewing.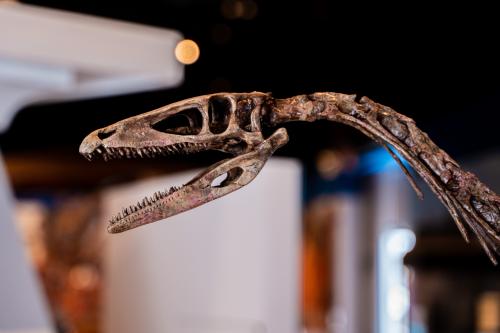 What are we working to address:
To provide accessible and free programming to the local communities we serve.
As science educators and communicators, we strive to teach people how to think critically about the world around them, filter out misinformation, and have a better understanding of the world we all share.
Address the lack of women and underserved minority representation in STEM fields through free programming and mentoring.
The Fundy Geological Museum, part of the Nova Scotia Museum, operating locally as the Cumberland Geological Society relies heavily on the support of government, private, and corporate funding and community donations. These funds support and ensure the growth and positioning of a variety of goals and projects.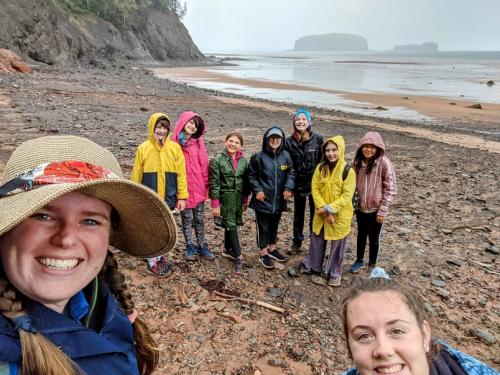 W.I.S.E Camp – Palaeontologist for a Weekend:
W.I.S.E Camp, in partnership with W.I.S.E Atlantic (Women in Science and Engineering) is a science-focused overnight camp offered the Fundy Geological Museum. This bi-annual program is open to youth in Grade 6 identifying on the female gender spectrum who live in Nova Scotia.
W.I.S.E camp is offered free in effort to remove barriers and bridge accessibility gaps for female youth interested in pursuing future careers S.T.E.M. Donations made to the Fundy Geological Museum support the ability to continue to offer this program at no-cost.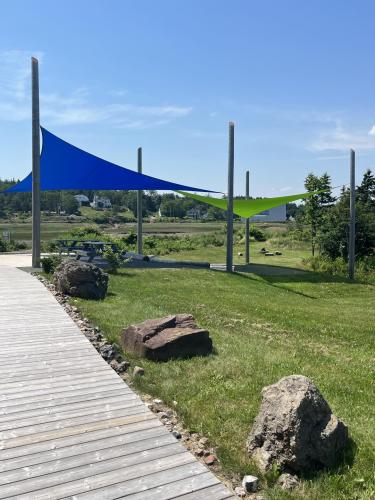 Solar Energy Project:
As a scientific institution, the Museum has a responsibility to act in accordance with the
current data that emphasizes the need to mitigate atmospheric carbon levels and adapt
the use of our planetary resources carefully. As a community entity, the Museum will
lead by example and use this project as a learning tool for generating shareable
knowledge of climate change and how to adapt resource usage.
The Fundy Geological Museum has proposed a project to develop an array of rooftop solar panels that will provide as much electricity to the Museum as possible. In addition to reducing building operating costs, this initiative will bolster Nova Scotia's targets for emission reduction, contribute
to a long-term shift away from non-renewable energy resource usage, and build
capacity for future climate change action goals.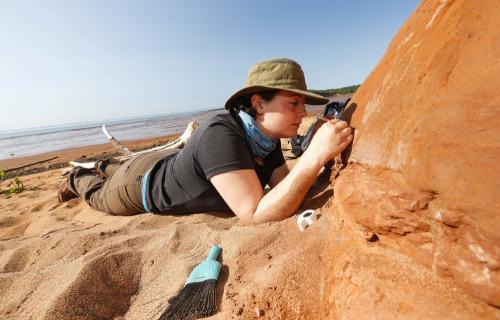 Funding the Future
Rocks, minerals, and fossils tell a fascinating story of colliding continents, changing climates, and ancient environments. They also provide a glimpse into lives of the region's former inhabitants. The tides, the landscapes shaped by glaciers, the diversity of fossils and minerals, and geological time periods exposed along our shores have all contributed to the environment that we interact with daily. The natural environment is a backdrop for oral histories, entertainment, relaxation, spiritual contemplation, hobbies, physical activities, and has given us the necessities of life and the inspiration for works of art. To preserve the past, we need to fund the future.
Donations can be made by:
credit card via CanadaHelps.org (see Donate Now button at top right of page)
cash via in-person at 162 Two Islands Road, Parrsboro, N.S.
Contact
For more information about the Fundy Geological Museum's funding efforts, please contact:
Danielle Serratos, Curator/Director
Fundy Geological Museum
162 Two Islands Road
Parrsboro, N.S.
B0M 1S0
(902) 254 3814
danielle.serratos@novascotia.ca
Charitable Tax Number: 1324011332RR0001