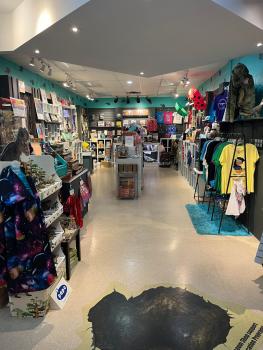 The Fundy Geo Museum's Gift Shop is open year around and offers a large selection of local products, including regionally focused books, Museum- branded merchandise, STEM toys, traditional Celtic décor, painted and wooden artwork, local treats such as honey and preserves, Great Pretender costumes, and much more!
We have kits, tools, and accessories for rock tumbling for both the professional and hobbyist.
The Gift Shop is open during regular Museum hours. Check out our museum shop gallery.